Mutuality matters, morally and economically
About Solidarity Economics
Solidarity Economics uses data and analysis to contribute to a more powerful, well-resourced,  and cross-sector movement for equity.

This project is a collaboration between Institute for Social Transformation, the Everett Program at UC Santa Cruz and USC Dornsife Equity Research Institute. We work in collaboration with social movements for economic, racial, and environmental justice to push forward a more unifying economic narrative that centers on the voices of marginalized communities.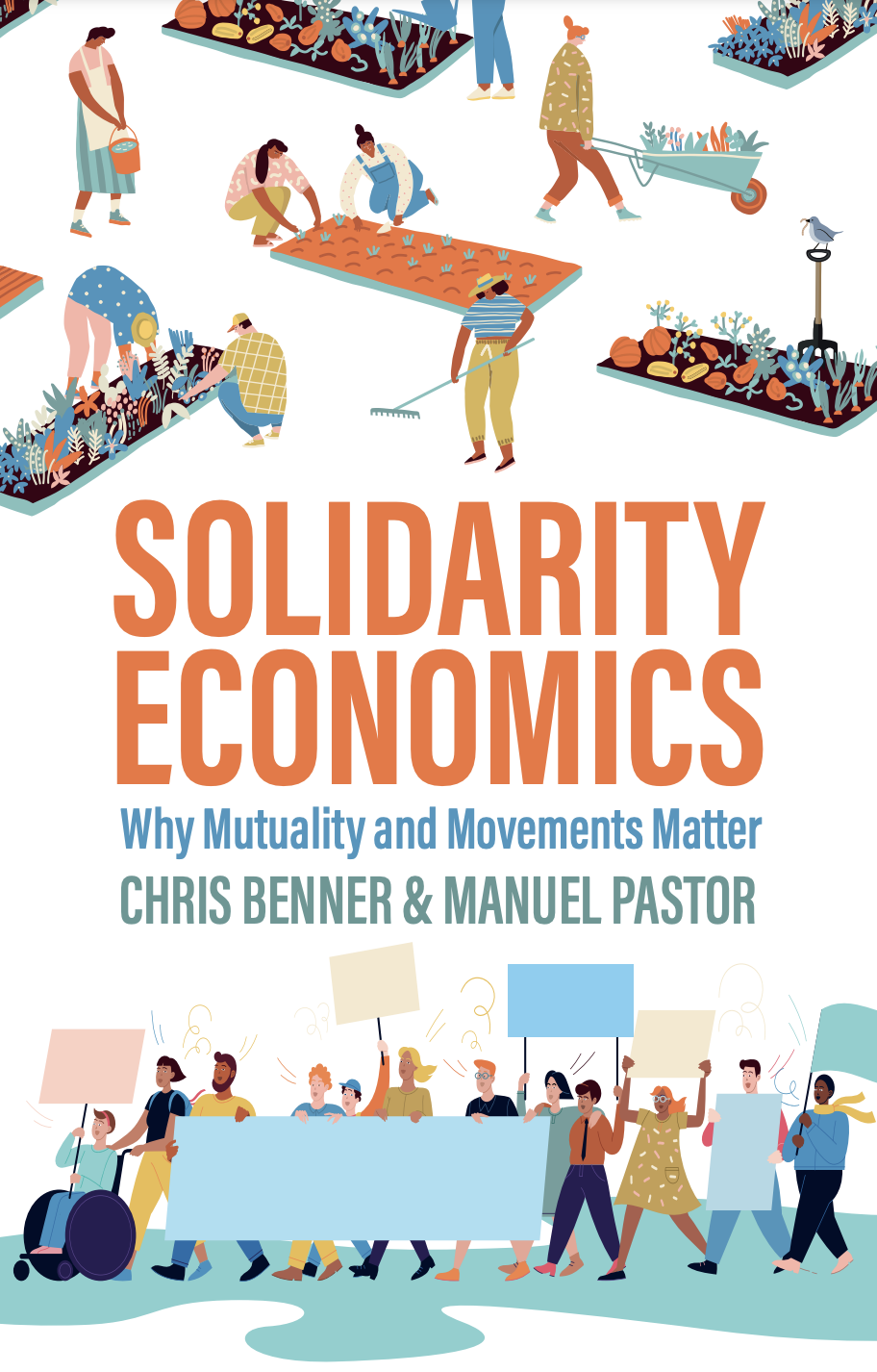 In this book Chris Benner and Manuel Pastor invite us to imagine and create a new sort of solidarity economics – an approach grounded in our instincts for connection and community – and in so doing, actually build a more robust, sustainable, and equitable economy. They argue that our current economy is already deeply dependent on mutuality, but that the inequality and fragmentation created by the status quo undermines this mutuality and with it our economic wellbeing. They outline the theoretical framing, policy agenda, and social movements we need to revive solidarity and apply it to whole societies. Solidarity Economics is an essential read for anyone who longs for an economy that can generate prosperity, provide for all, and preserve the planet.
Dr. Chris Benner and Dr. Manuel Pastor's Solidarity Economics is visualized in their upcoming comic. This comic highlights central aspects to understanding solidarity economics and implementing the approach to your own communities.


Thank You To Our Sponsors
This project was made possible by The Institute for New Economic Thinking (INET), and was also supported in part by grants from SEIU, The James Irvine Foundation, the W. K. Kellogg Foundation, and the Open Society Foundations.