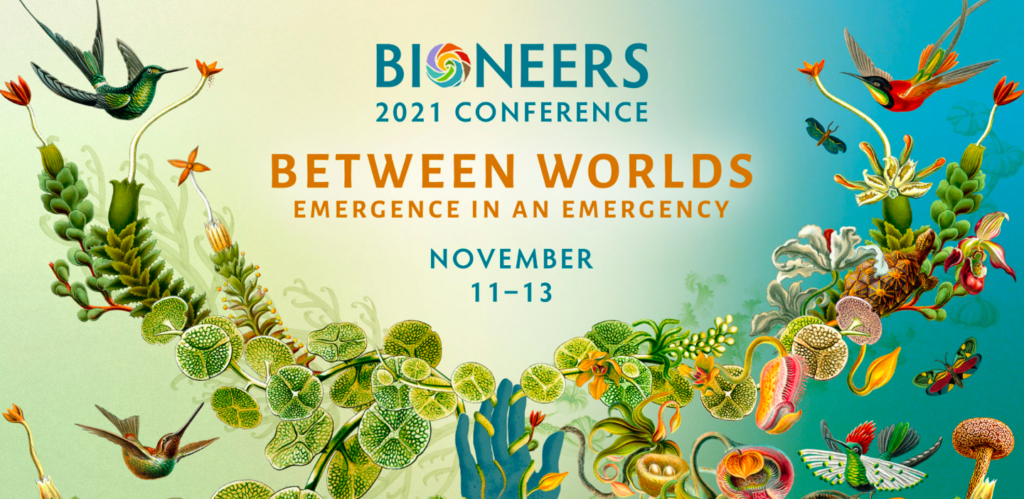 2021 Bioneers Conference
NOV 13, 2021
Bioneers 2021 makes the connections from ancient wisdom of forests to the visionary struggles of Amazonian First Peoples to protect the rainforest – from the wisdom of trauma for healing to Ecological Medicine and health equity – from the genius of the biophilic design revolution to designing nature-based infrastructures  – from the Green New Deal to regenerative agriculture and the power of soil to sequester carbon – from multicultural healing, eco-feminism and a culture of pluralism to the dismantling of corporate power. Learn how these concepts apply in the realm of solidarity with the people and planet, and how we can make this real in terms of policy and power.
Watch Manuel's Keynote Speech>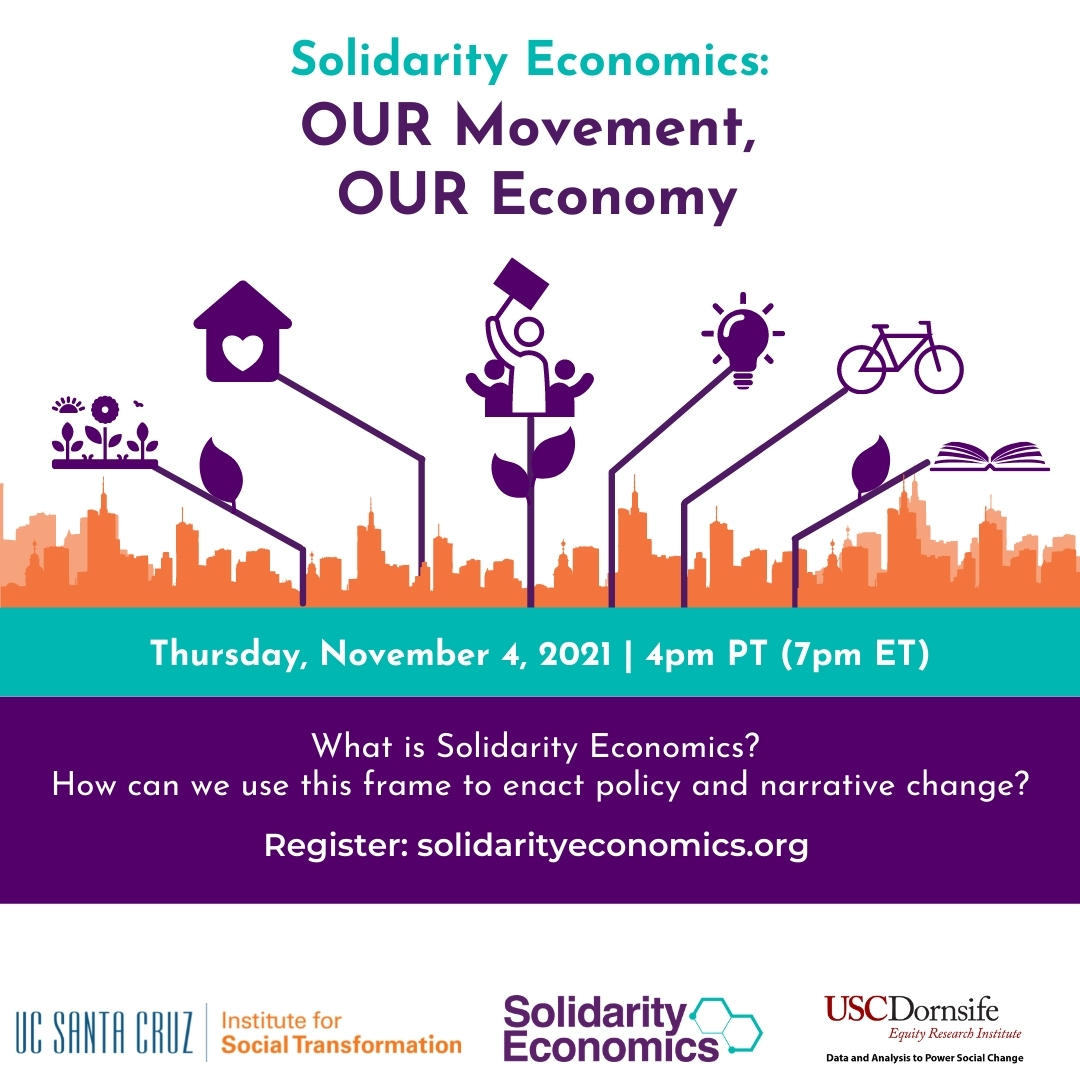 Solidarity Economics: OUR Movement, OUR Economy
NOV 3, 2021
A conversation with prominent national policy advocates and social movement leaders on Chris Benner and Manuel Pastor's forthcoming book, Solidarity Economics. This conversation delves deeply into the concept of Solidarity Economics, its meaning and how to enact change that is real in terms of policy and power. It also discusses how we can expand the notion of Solidarity Economics in our movements and how Solidarity Economics can provide a useful framework to change the narrative of OUR economy. Event Recap >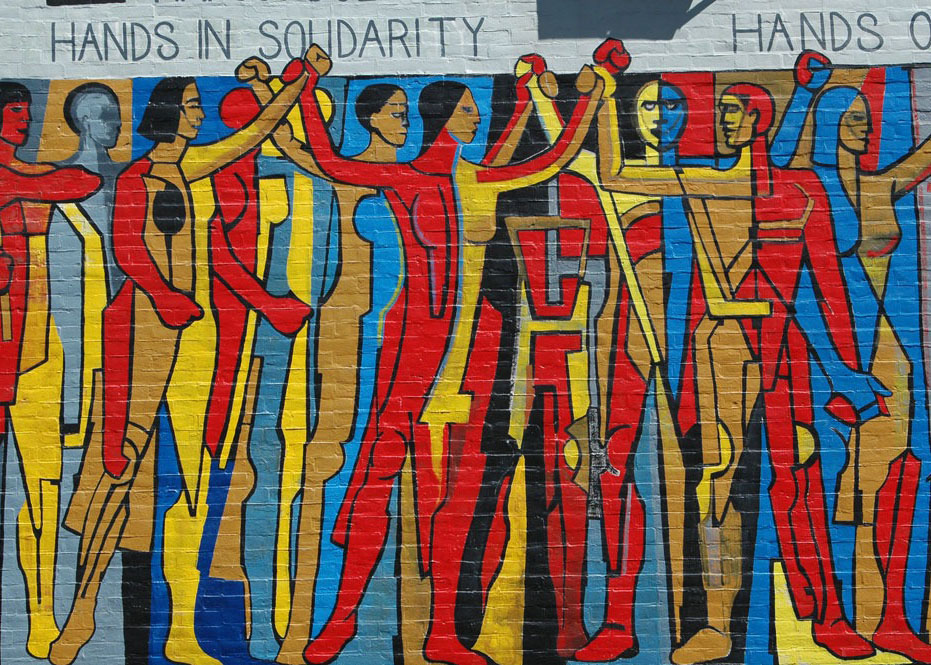 Scaling Economic Solidarity: The Pandemic, Nonprofits, and Power
April 20, 2020
The COVID-19 pandemic has shown how a disease can reveal an underlying sickness—and in America, that means our failure to provide universal health care, our marginalization of immigrants and others, and our devaluation of the caring work that makes lives possible. But it has also revealed another basic truth: Our economy is fundamentally built on social connection. Read more >


Courageous Conversation: 
What would it Take to Create a California for All?
September 30, 2019