About Solidarity Economics
Vision
The Equity Research Center (ERI) at the University of Southern California and the Institute for Social Transformation at UC Santa Cruz have created a joint project called Solidarity Economics. This project draws on researchers, organizers, stakeholders, and policymakers to provide a vision for our economy; to identify opportunities, eliminate barriers, and promote new narratives to build a more inclusive economy. 
As the compounding crises of economic instability, income inequality, and political polarization have escalated in our nation and the world, many have been looking for new economic theory. They seek a framework that can explain what has gone so wrong, move civic actors to build a more inclusive economy in California, and motivate the creation of new institutions that could steer us on a better course. Our project will develop and disseminate a "solidarity economics" approach to address widening income inequality, rising economic insecurities, and growing social and racial fragmentation while also promoting innovation and economic growth.
Goals
What better place to develop and test a new economic framework than in California? Here, tensions around race, immigration, and the economy have foreshadowed national experiences. We attract roughly half of the country's venture capital, yet we are the fourth most unequal state in the union. However, the tide has begun to turn, and progressive values and policies have taken root (e.g. the $15 minimum wage, carbon regulation, etc.). But we need more far-reaching ideas and deeper thinking on reshaping our state's economy if we are to get ahead of the curve. We seek to contribute to this wave of change in three ways:
Build on past work to develop "solidarity economics" an approach that takes seriously the economic benefits of human impulses for connection, community, and belonging.

Develop an approach that centers race and understands the possibility and power of scale in shifting institutions. 

Work alongside a group of organizers, power-builders, and change-makers to inform theory, narrative, and policies. 
Your content goes here. Edit or remove this text inline or in the module Content settings. You can also style every aspect of this content in the module Design settings and even apply custom CSS to this text in the module Advanced settings.

People of Solidarity Economics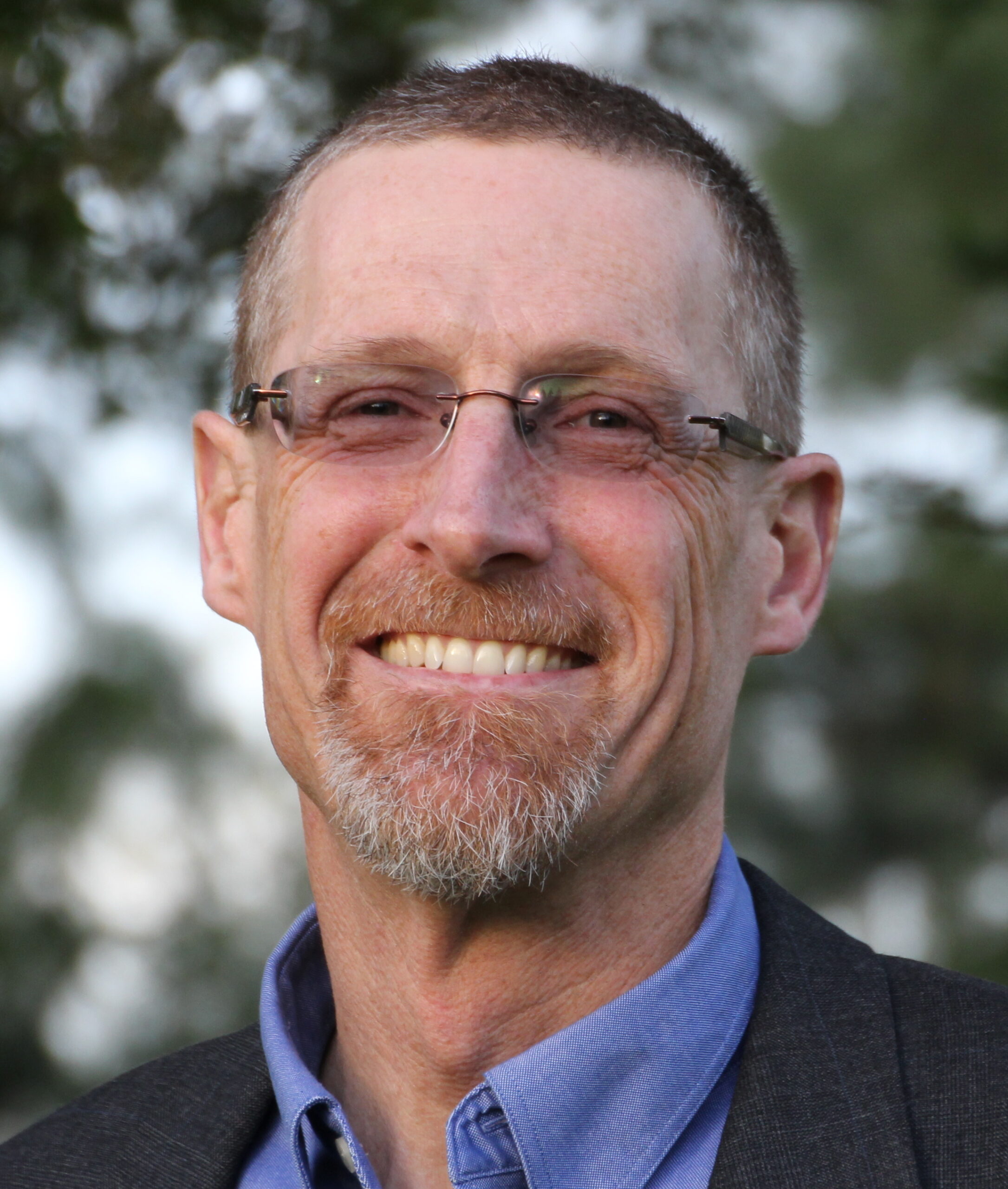 Chris Benner
Dr. Chris Benner is the Dorothy E. Everett Chair in Global Information and Social Entrepreneurship, and a Professor of Environmental Studies and Sociology at the University of California, Santa Cruz.  He currently directs the Everett Program for Technology and Social Change and the Institute for Social Transformation.  His research examines the relationships between technological change, regional development, and the structure of economic opportunity, focusing on regional labor markets and the transformation of work and employment.  He has authored or co-authored seven books and more that 75 journal articles, chapters and research reports.  He received his Ph.D. in City and Regional Planning from the University of California, Berkeley.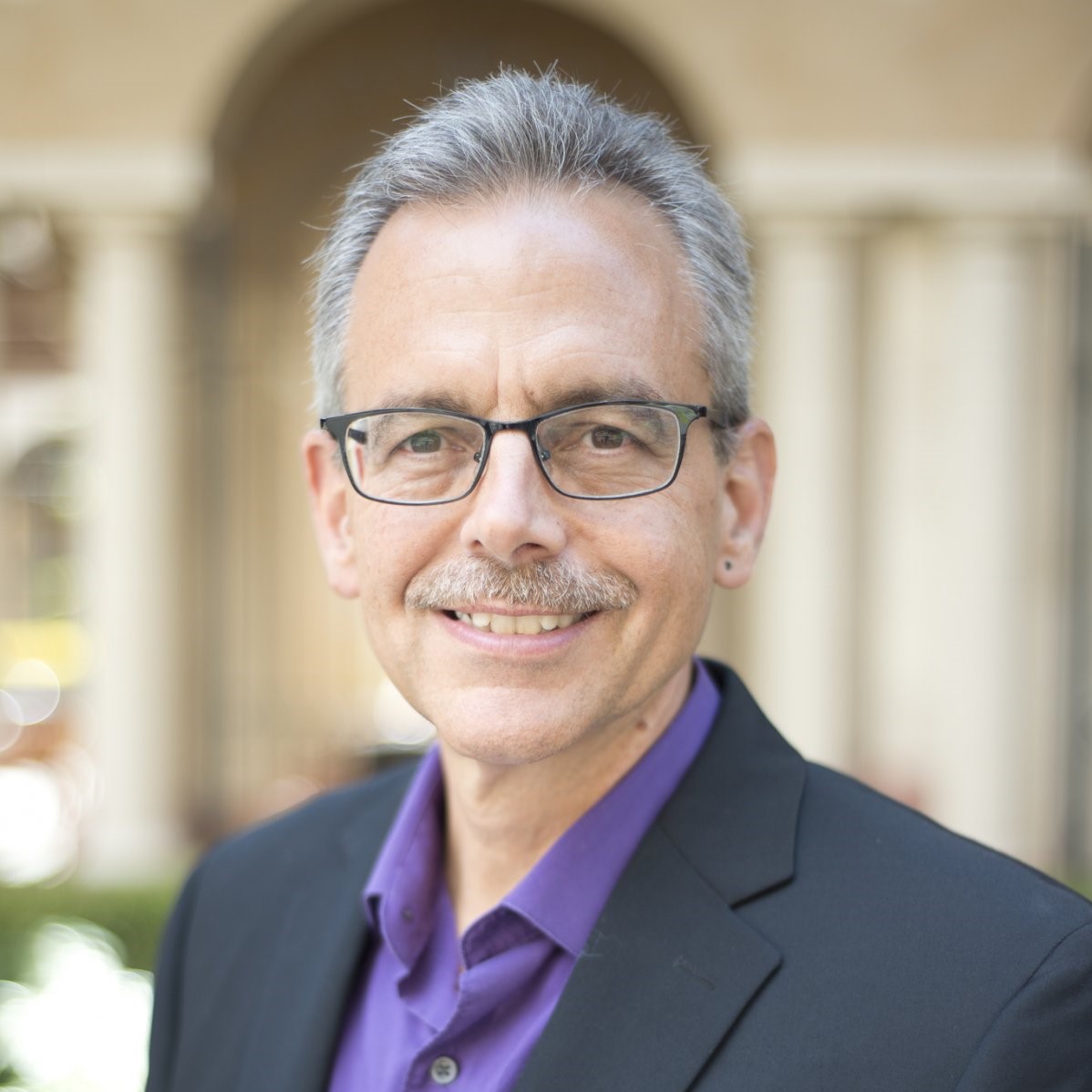 Manuel Pastor
Dr. Manuel Pastor is a Distinguished Professor of Sociology and American Studies & Ethnicity at the University of Southern California (USC). He currently directs the Equity Research Institute at USC. Pastor is the Turpanjian Chair in Civil Society and Social Change at USC, and holds an economics Ph.D. from the University of Massachusetts, Amherst.
 Pastor's research has generally focused on issues of the economic, environmental and social conditions facing low-income urban communities – and the social movements seeking to change those realities. Pastor's most recent books covering those topics include State of Resistance: What California's Dizzying Descent and Remarkable Resurgence Means for America's Future (New Press 2018), and Equity, Growth, and Community: What the Nation Can Learn from America's Metro Areas, co-authored with Chris Benner (UC Press 2015).
 Pastor currently serves on California Governor Gavin Newsom's Council of Economic Advisors and on the California Business and Jobs Recovery Task Force. He previously served on the California Strategic Growth Council, the Commission on Regions appointed by California's Speaker of the State Assembly, and the Regional Targets Advisory Committee for the California Air Resources Board.  In 2012, he received the Liberty Hill Foundation's Wally Marks Changemaker of the Year award for social justice research partnership, and in 2017, he was awarded the Champion for Equity award from Advancement Project, California.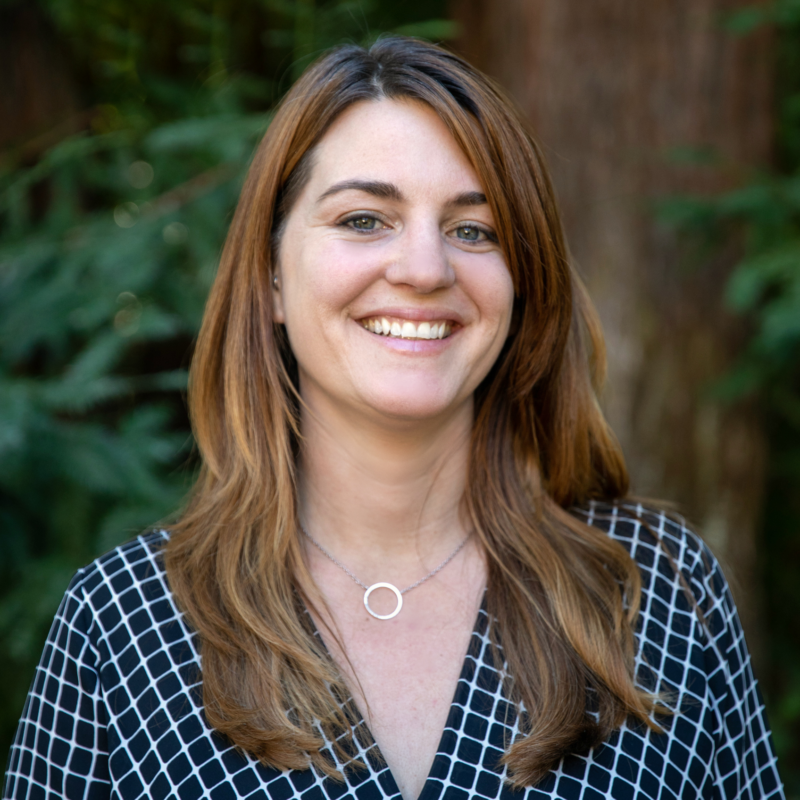 Andrea Limas
Andrea Limas is the assistant director of marketing communications at UC Santa Cruz and amplifies the work of the Division of Social Sciences. She has over 10 years of digital marketing and communications experience in a variety of industries from tech startups to higher education.
Andrea received her B.A. in Literature and Politics from UC Santa Cruz. She is particularly interested in the impact of communication to inspire social good.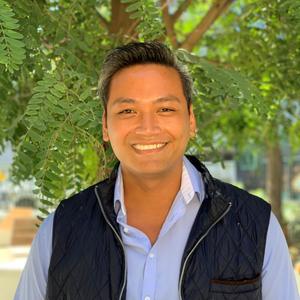 Edward Muna
Edward is a Senior Data Analyst at the Equity Research Institute. Born on the island of Guam and of Chamorro descent, Edward's passion for social justice and liberation began in his undergraduate career when he started a college outreach program that brought mentorship and college preparation to Pacific Islander students in South LA and the Central Coast. His interests center on the nexus between the built environment and health/economic outcomes for communities of color. Prior to joining the Equity Research Institute, Edward was a City Hall Fellow for the City and County of San Francisco and a Program Assistant for Prevention Institute. In those roles he worked in financial planning and training and technical assistance across issues of water infrastructure, urban agriculture, education, and public health. 
Edward holds Master's degrees in Public Policy and Planning from the University of Southern California and a BA in Political Science with a minor in Asian American Studies from the University of California, Santa Barbara. His practicum project focused on creating an index of gentrification susceptibility for the City of Los Angeles for which his team was awarded the Biller Award for Best Public Policy Analysis. Since his start at Equity Research Institute, Edward has contributed to numerous reports on economic inclusion and immigrant integration including the State of Immigrants in Los Angeles, No Going Back: Together for an Equitable and Inclusive Los Angeles, the Orange County Equity Report and Los Angeles as a Host City: Identifying Investment-Ready Neighborhoods for Equitable and Inclusive Procurement.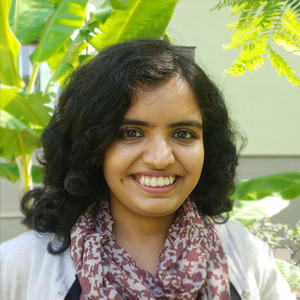 Arpita Sharma
Arpita holds dual Master's degrees in Public Policy and Planning from the University of Southern California and a BA in Development Studies with a minor in Global Poverty and Practice from the University of California, Berkeley. Arpita is interested in helping organizations better understand and solve challenges related to equitable economic development and health equity. Prior to joining the Equity Research Institute team, she conducted quantitative and qualitative research on policy issues related to capital access for minority entrepreneurs and small business owners at the Milken Institute. She also worked as a Research Analyst at Estolano LeSar Advisors where she assisted in implementing active transportation projects for LA Metro and developing an equitable economic development plan for Cathedral City.
Arpita's passion for social justice work began in her youth when she learned the importance of empathy, compassion, and advocacy as a first-generation immigrant living with a brother who faced the challenges of a physical disability with strength and beauty. Since then, she has worked with several organizations both in the United States and in India to solve challenges in education, health, and economic development.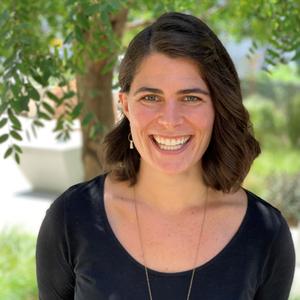 Vanessa Carter
Vanessa Carter is a SeniorData Analyst and Writing Specialist at the USC Equity Research Institute, since 2008. She focuses on regional equity, racial justice, and writing for social change with particular interests in California, financial equity, and faith-based sectors.
She has co-authored several reports, journal articles, and a book chapter with Equity Research Institute staff and affiliated faculty, including: "Measures Matter: Ensuring Equitable Implementation of Los Angeles County Measures M & A" (2018) and "An Agenda for Equity: A Framework for Building a Just Transportation System in Los Angeles County" (2013, both with Manuel Pastor and Madeline Wander) as well as working closely with Dr. Manuel Pastor on State of Resistance: What California's Dizzying Descent and Remarkable Resurgence Mean for America's Future (2018). She is currently working on a project to reimagine the California economy. She is often found writing or speaking on Equity Research Institute topics to diverse stakeholders.
Previously, she managed a multi-year research project on Latino identity and civic engagement in South Los Angeles with a team of graduate students, staff, and affiliated faculty (see "Roots|Raíces: Latino Engagement, Place Identities, and Shared Futures in South Los Angeles," 2016). She was integral in the research and dissemination of the California Immigrant Integration Scorecard (2012) which compares the ability of counties to welcome and integrate newcomers as well as a neighborhood study for Second Baptist Church in Los Angeles (2010). She also played a critical research role in "LA Rising: The 1992 Civil Unrest, the Arc of Social Justice Organizing, and the Lessons for Today's Movement Buildings" (2012), among other projects.
She holds an MA in Urban Planning from UCLA. Vanessa contracts with Project Peace East Bay, is involved with LA Voice (a PICO affiliate), a student at Fuller Theological Seminary, and tutors junior high students at the Fountain of Life Family Center in Long Beach. She is mother of two rabbits, Hops and Barley.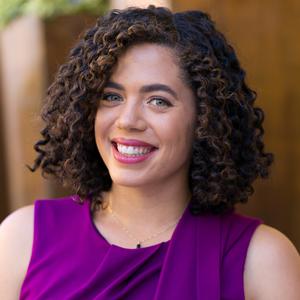 Ashley Thomas
Ashley is a Data Analyst II at USC Equity Research Institute where she conducts quantitative and qualitative research on building governing power in disinvested communities and creating an inclusive and equitable economy. Ashley is interested in building power in communities of color, particularly for women of color, as experts who can create innovative solutions to our collective challenges.
Ashley previously served as the Communications Director and Planning and Legislative Deputy for Los Angeles City Councilmember Marqueece Harris-Dawson representing South Los Angeles and practicing progressive governance. In 2012, she worked as a Research and Policy Analyst at the Los Angeles Alliance for a New Economy (LAANE) on a broad range of issues including construction project labor agreements, statewide redevelopment policy, publicly funded childcare, energy efficiency programs, and equity in solar. She also consulted on court cases in the Los Angeles County Court system, providing demographic analysis resulting in a change in the policies by which juries are selected to better ensure fair trials for defendants of color.
Ashley received her Bachelor's Degree in Women's Studies and African American Studies at the University of California, Berkeley where she was also trained as a community and student organizer. She received her Master's Degree in Public Policy from Claremont Graduate University. She specialized in Black Feminist perspectives of public policy, taught transnational feminism, studied women's leadership, and researched reproductive justice.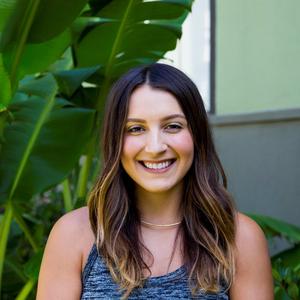 Lauren Perez
Lauren joined the team in May 2014 as the Equity Research Institute Administrative Assistant. Lauren became interested in social justice while studying at the University of Southern California where she graduated cum laude with a degree in Sociology.
During her senior year, she participated in the Sociology Honors Program where she conducted an original research project on Mexican American identity in the suburbs of Los Angeles. As a first generation college student and later generation immigrant, Lauren is passionate about immigrant integration, particularly concerning educational opportunities for immigrants.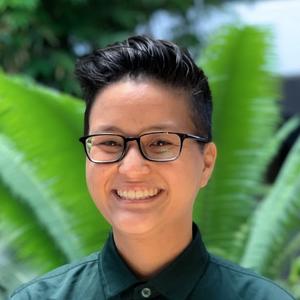 Jeffer Giang
Jeffer holds a Master's degree in Social Welfare from UCLA and a Bachelor's degree in Asian American Studies and Women and Gender Studies from UC Davis. Prior to joining Equity Research Institute, she was a research analyst at Asian Americans Advancing Justice-Los Angeles in the Demographic Research Project. She co-authored reports focusing on disaggregated data for Asian Americans, Native Hawaiians and Pacific Islanders including reports focusing on AANHPI older adults in Los Angeles County, AANHPIs in the San Gabriel Valley, and a national report on AANHPI immigrants.
Prior to Advancing Justice, Jeffer was an MSW intern at Community Coalition as well as the Institute for Applied Behavior Analysis and also served as a community outreach intern with the California Healthy Nail Salon Collaborative through UCLA Labor Occupational Safety & Heath Program's Occupational Health Internship Program.
Jeffer grew up in Sonoma County in Northern California and has a soft spot for the North Coast and coastal redwoods. In her spare time, Jeffer enjoys birding and bird/wildlife/astro photography. She also writes and occasionally performs ambient/shoegaze music.
KATIE ROPER
Katie has been involved in one way or another with the Everett Program as a student, Fellow, alumni, and staff since 2003. She brings a plethora of experience working with hundreds of students and dozens of global partner organizations. Katie curates most of Everett projects and partnerships, consults on project design, and supports healthy team dynamics and technology strategy. She is particularly interested in how to use communication to inspire the best in humanity and bring out the deeper values and aspirations of individuals, teams, and organizations.
Molly Dick
Molly is an Executive Fellow in the Everett Program at the University of California, Santa Cruz. As an undergraduate in the Everett Program, Molly completed a digital storymapping project in partnership with a social enterprise in India that focuses on menstrual health empowerment and education. Additionally, she began a digital media education initiative in Santa Cruz County jails, which she now manages as a full project with the Everett Program. Although her work predominantly revolves around further developing education intiatives in correctional facilities, Molly also has passion for and experience in website building and content management, graphic design, and video production.
Molly grew up in Oakland, California, where her interest in social justice, tech, and community engagement was developed at an early age during afternoons spent in the back of her mother's college classes, listening to lectures on US intervention in Latin America and communication technology.

Led by Professor Manuel Pastor, the USC Equity Research Institute was founded in 2007. ERI's mission is to provide forward-looking, actionable research to support community-based organizations, funders, and other stakeholders working towards social, racial, economic and environmental justice.
Rooted in the Social Sciences Division at UC Santa Cruz, the institute supports innovative scholarship that changes the world. The institute is a critical intellectual and social hub, connecting scholars across UC Santa Cruz and partners beyond the University, developing research-based solutions to urgent problems in the world.
The Everett Program empowers students at UC Santa Cruz to take direct action on issues of social justice and environmental sustainability. Students enroll in the SOCY 30 series to learn the theory and practice of community engaged activism. They craft a Project and participate in Impactathons. Everett students change the world.